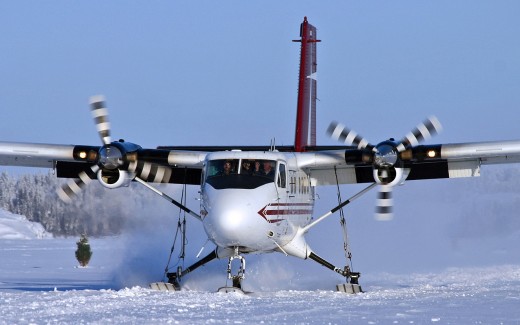 A plan to build new Viking Air Series 400 Twin Otters in Russia has been killed by Russian authorities, citing Western sanctions resulting from tensions in Ukraine.
The Moscow Times, quoting RIA Novosti, a Russian news service, said Ulyanovsk Governor Sergei Morozov confirmed the joint venture with Viking has been abandoned because of the continuing political tensions.
"In general, [Ulyanovsk region] has the right to pull out of this project. At any rate, we have decided ourselves to do it," the Times quoted Morozov as saying.
The deal would have been a joint venture with Vityaz, a Russian aircraft maker that has been acting as a distributor for Viking in Russia. The companies were supposed to get started last year but the flare-up in Ukraine put it on hold.
Now Morozov says the site in the Ulyanovsk will go to another company. "There is great interest from European and Russian partners to come to the special economic zone, and we will give them the space we were preparing for [the DHC-6] venture."
It's not clear how many aircraft were involved or what the financial value of the venture might have been. Viking Air did not immediately respond to our email request for comment.
The collapse of the Viking deal comes a year after a similar sort of venture between Bombardier and state-owned Rostec to build a factory for 100 Q400 aircraft was abandoned for similar political reasons.