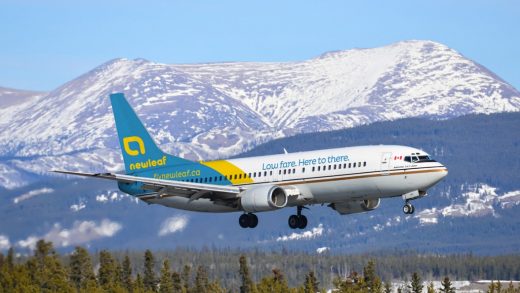 Competition for airline passengers just got more intense as New Leaf Travel announced it will allow bidding for unsold seats.
The company, which hasn't flown yet, is teaming with Calgary-based Jump On Flyaways for the scheme.
Jump On will collect bids on the unsold seats and let the airlines decide whether to accept those bids.
Airline passenger loads are typically around 85 percent with wide variety of fares. The carriers don't typically fire sale the seats because they want to keep prices as high as possible while maintaining competition.
New Leaf is scheduled to start operation Aug. 21. It's not an airline. Passengers will fly on Boeing 737-400s operated by Kelowna-based  Flair Air.