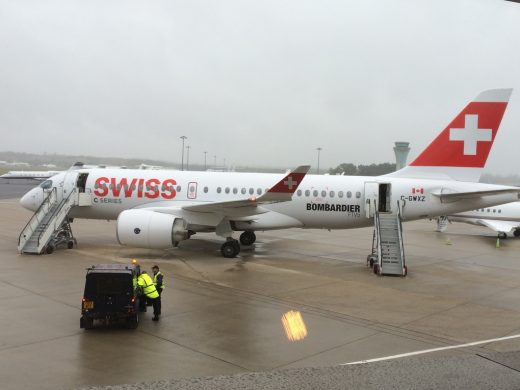 Bombardier is hinting a "large European carrier" will be next to order its CSeries airliner.
In an interview with the National Post at the Farnborough Air Show Fred Cromer, the head the company's commercial aircraft division, said the aircraft is gaining traction as an alternative to Boeing and Airbus small airliners.
"We're gaining the attention of airlines in every region," Cromer said "A European carrier, a large European carrier, would be good."
Bombardier rode to Farnborough on the momentum of two major orders, one from Delta for 75 airplanes and another from Air Canada for 45.
Those orders were considered crucial in giving other potential customers confidence the aircraft would be built in big enough numbers to be well supported in the field.
Meanwhile, Transport Canada has certified the largest and most popular version of the aircraft, the CS300 and it will go into service with Air Baltic by the end of the year.
The first revenue flight of the CS100 will take place on Friday when Swiss International takes one to Paris.