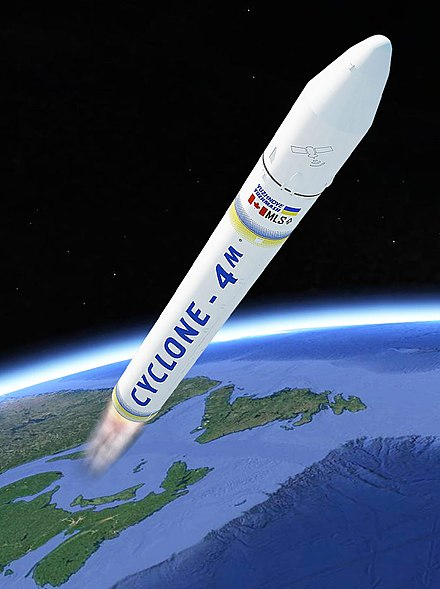 Maritime Launch Services Inc. (MLS), based in Nova Scotia, is aiming to become the first commercial spaceport in Canada. The first launch is planned for 2025, using the Ukraine-designed and manufactured Cyclone-4M rocket, which has a payload capacity of five tonnes to Low Earth Orbit (LEO).
In a press release dated January 10, 2023, U.S.-based Spaceflight Inc. announced that it has partnered with MLS to launch its Sherpa OTV (Orbital Transfer Vehicle) on an ongoing commercial basis. The Sherpa is described as a 'space tug' and is basically a transfer vehicle for the dispersal of minisatellites, microsatellites, nanosatellites and CubeSats. As their names suggest, these are lightweight devices that fulfill a variety of missions.
"We're eager to expand our portfolio of launch vehicle partners to carry our Sherpa OTVs to space", said Spaceflight CEO Curt Blake. "Maritime Launch represents an exciting new option as the first vehicle partner to launch from a commercial spaceport in North America."
Dubbed 'Spaceport Nova Scotia', the facility will be located near Canso.
"We are thrilled to have Spaceflight aboard our Cyclone-4M launches starting in 2025," Maritime Launch CEO Stephen Matier was quoted as saying. "Spaceflight is a global leader with unmatched experience in mission management and payload integration. Our partnership will increase our launch offerings and provide our clients with innovative, last-mile delivery of their payload to orbit."