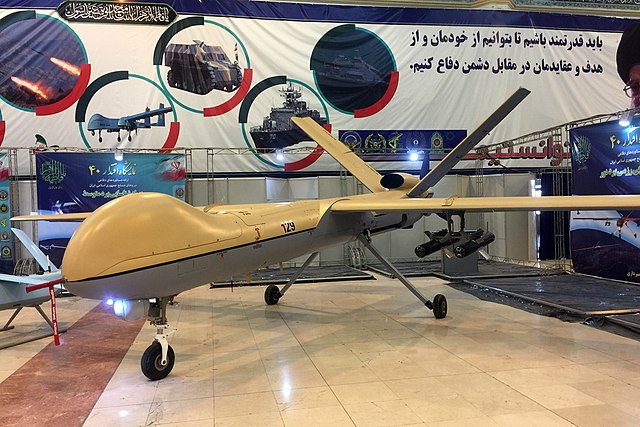 News surfaced in Canadian media this past week that a Rotax engine was discovered in an Iranian-manufactured, Russian-operated drone that crashed in Ukraine last September. Rotax is an Austrian company wholly owned by Quebec-base Bombardier Recreational Products (BRP). In addition to supplying engines for snowmobiles, Rotax is an important supplier of aircraft engines for amateur-built, light sport aircraft and certified airplanes. The engine found last September powering a Mohajer-6 drone was manufactured by Rotax.
The National Post reported on January 12, 2023 that, "BRP determined the part was not sold to Iran or Russia by any of its authorized distributors, suggesting a more shadowy supply chain." Indeed, BRP published a statement on October 21, 2022, that neither BRP nor their distributors supplied Rotax engines to either Iran or Russia.
Defense Express, an English-language, Ukrainian defense news website that has close relations with Ukraine's defense ministries and industries, stated in an October 4, 2022, posting that, "… we have know for a while that the Austrian Rotax 914 engine is used in Mohajer-6."
It has also been public knowledge that another lethal Iranian-built drone, the Shahed 129, uses the Rotax 914 engine. The Times of Israel reported on August 30, 2022 that, "In its first installment of hundreds of units, Iran delivered the Mohajer-6, a surveillance and combat drone capable of carrying four precision-guided munitions, and two types of Shahed drones: the Shahed-129, a long-endurance drone that appears to be based on a combination of the Israeli Hermes 450 and the U.S. MQ-1/9 Predator drone, and the Shahed-191, a stealth drone developed from the RQ-170 captured by Iran in 2011."
Apparently, the Iranians have made no secret that they employ Rotax engines in their drones. Our video of the week was uploaded to YouTube by U.S.-based channel 'News Military' in January 2022, before the Russian invasion of Ukraine. In it the commentator tells the viewer about the use of Rotax engines in the Shahed 129. Yet it was not until November 16, 2022, that Ottawa announced sanctions against Shahed Aviation Industries.