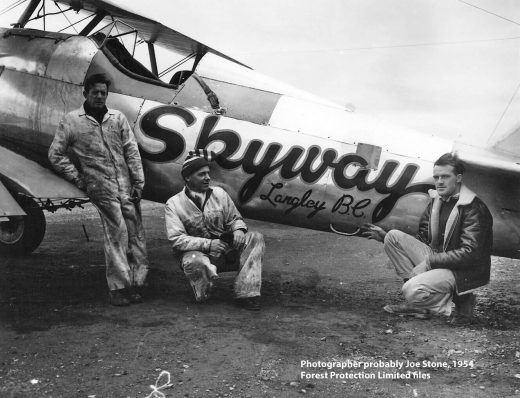 A Boeing Stearman of considerable significance to the Langley, B.C.-area flying community has been donated to the Canadian Museum of Flight at the Langley Airport.
The Stearman was owned by Skyway Air Services, the original operator at the airport and the foundation of the company that became global air tanker Conair.
"The importance of this machine to the community, to British Columbia, to Canada, is beyond description," Mike Sattler, manager of the museum, told the Langley Times.
The aircraft was bought by Skyway founder Art Sellers for flight training in the 1950s.
It was donated to the museum by Art Sellers's son David, who has special memories of the aircraft.
"We also used it for glider towing, and then my father actually taught me to fly in it when I was a young kid going to Langley High School, and I soloed in it on my 16th birthday in this same airplane," he said.
The airplane is airworthy and will be flying again soon, said Sattler.
"It requires a little bit of light mechanical work to it, just because it's been sitting for so long. It requires a little bit of paperwork, just because it's been sitting for so long. But other than that, it's fully functional right now and serviceable to fly," he told the Times
"This machine will be seen in the skies of Langley again in short order."