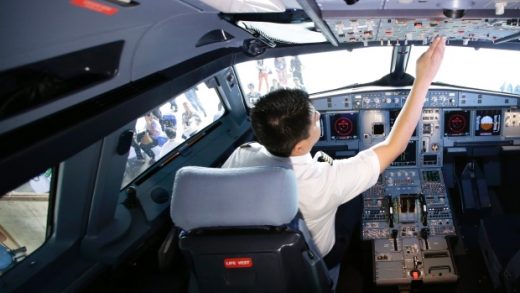 The chair of the Canadian Federal Pilots Association is calling on the federal government to beef up direct oversight of commercial aviation operations.
In an op-ed article in the Ottawa Citizen, Greg McConnell, whose union represents TC pilot/inspectors, says the department has "all but abandoned direct operational oversight of airlines."
About 10 years ago, the feds required major carriers to adopt safety management systems to monitor their own safety systems under the overall oversight of Transport Canada.
But McConnell says TC has virtually abandoned that oversight role by drastically cutting back on the number and extent of inspections intended to ensure the SMS system is effective.
"We seldom, if ever, conduct no-notice inspections, ramp checks, pilot check rides and other activities that once gave us a window into the state of safety of an airline," McConnell said. "Commercial air operators in Canada can go for as long as five years without a single SMS assessment. That's far too long and well beyond the international requirement for yearly inspections."
McConnell said the cuts made by the former Conservative government have severely impaired the monitoring effectiveness of the pilot/inspectors who remain.
Canada's aviation safety regulator has grounded the pilots who work as aviation inspectors, causing their qualifications to atrophy, preventing them from staying current with rapidly changing aviation technology and cutting their training at the same time," he wrote. "There have never been fewer fully trained pilots whose qualifications are current and up to date working as aviation inspectors.