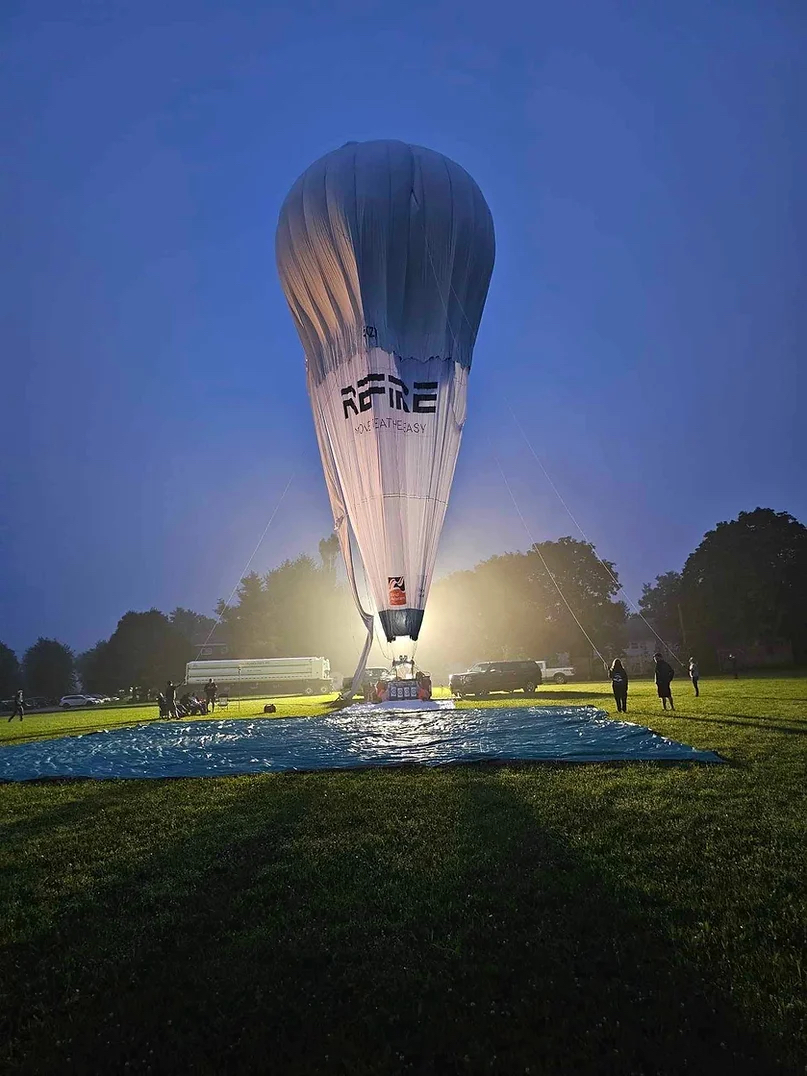 Mike and Deborah Scholes, a husband-and-wife team from the United Kingdom, aborted their attempt Thursday to cross the Atlantic in a helium balloon from Sussex, New Brunswick to Spain when, hours into their flight, unspecified technical issues arose. They then aimed for Gander but landed just south of Meelpaeg Lake in south-central Newfoundland on Friday morning.
"A technical issue with their balloon made it unwise for them to continue their quest to fly across the Atlantic and on a further journey of some 2,000 miles to Europe," a statement issued by the flight organizers read. "Although greatly disappointed not to complete their journey, this is just a setback for this intrepid couple and has not dampened their adventurous spirits."
A series of setbacks has prevented the crossing from taking place since 2019, with delays caused by the COVID pandemic, a global shortage of helium, and health issues. An earlier plan was to lift off in April with a probable landing in France, but another series of delays, including bad weather in New Brunswick and over the Atlantic as well as military restrictions around France, kept them Earthbound.
The flight was being monitored by Guinness World Records as Deborah was aiming to be the first woman to captain a balloon across the Atlantic and her husband Mike, who is legally blind, would have become the first blind person to crew a trans-Atlantic crossing.
Before departing skyward on Thursday, Deborah answered media questions about the planned flight and whether she was sure the Rozière balloon was ready for the trans-Atlantic trek.
"Your aircraft has to be right," Deborah said, "and I don't know until we take off." According to their spokesman, the priority now is to retrieve the balloon and its associated equipment before making plans for a further flight.