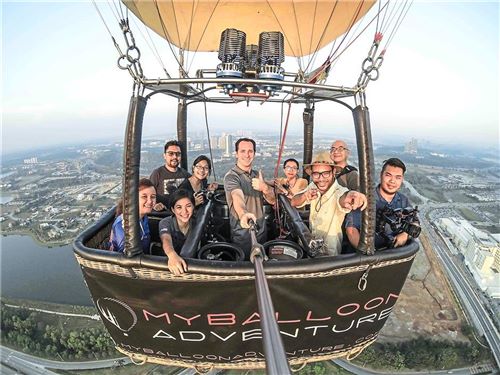 On the heels of a terrible accident in the U.S., Canada's Transportation Safety Board has issued a statement saying it continues to be concerned about charter balloon safety in Canada.
TSB Chair Kathy Fox said that even though some balloons can carry up to 12 fare-paying passengers, they under nowhere near the same oversight that other aircraft with similar payloads.
A balloon carrying 16 people struck powerlines, caught fire and crashed in Texas last week, killing all aboard.
"We are asking operators and the regulator to work together to establish regulations, common standards, and best practices so that everyone can continue to safely experience the excitement of floating above the landscape," Fox said.
After a couple of tragic accidents eight years ago in B.C. and Manitoba, the TSB recommended Transport Canada increase oversight and technical requirements for commercial balloon operations.
In 2008, the TSB issued two recommendations for hot air balloon safety that are still outstanding. The first (A08-01) urged Transport Canada (TC) to ensure that passenger-carrying commercial balloon operations provide a level of safety equivalent to that established for other aircraft of equal passenger carrying capacity. The second (A08-02), meanwhile, urged TC to ensure that balloons carrying fare-paying passengers have an emergency fuel shutoff.