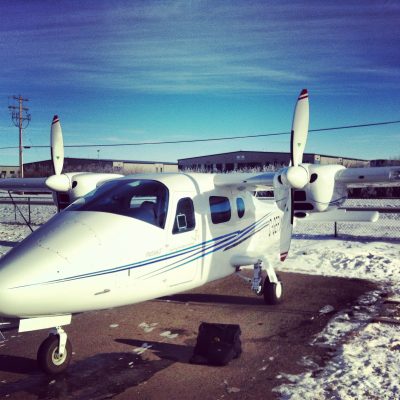 Mount Royal University in Calgary temporarily grounded all its aircraft Tuesday after two of its instructors died in the crash of their Tecnam P2006T northeast of the city on Monday.
They were identified Wednesday as Jeffrey Bird and Reynold Johnson. Bird was a former military flight instructor and Johnson a retired airline pilot who had more than 30 years of airline experience.
The crash, which occurred about 5 p.m. was witnessed from the air by another aircraft and reported by radio. The aircraft was on a routine flight and in a practice area near Cochrane normally used for instruction.
The circumstances of the crash and details of the eyewitness account have not been released.
"We don't know the cause. It's too early to say anything definitive but the planes are on the ground right now," said MRU President David Docherty.
The school has five single engine Cessnas and had three of the Tecnams, which are light Rotax-powered twins made in Italy.