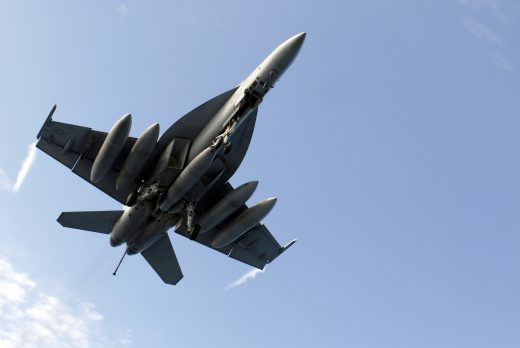 Two leading defence analysts have concluded that the federal government's plan to buy 18 Boeing F/A-18 Super Hornets as a stopgap measure in the tortured fighter replacement program will actually weaken Canada's air defences and make it Luddite among its allies.
In a paper released this week, Dr. Gary Schaub, Jr., a senior military researcher at the University of Copenhagen and Richard Shimooka, a research fellow at the Conference of Defence Associations Institute said adding 18 Super Hornets to the RCAF's fleet of 76 CF-18 Hornets will dilute its capabilies and delay the inevitable need to upgrade to a fifth generation fighter.
"In the not-to-distant future, Canada's potential contribution to an allied air campaign will be negligible, and may even be seen as a liability to NATO planners," the researchers concluded.
Last November, the feds announced plans to consider buying the 18 Super Hornets to fill a "capability gap" that several senior commanders had already said doesn't exist.
The 18 planes will do little to enhance Canada's ability to fulfill its domestic, NORAD and NATO requirements, the researchers say. Not only will they not be fully interoperable with the F-35 and F-22 fighters that will lead future aerial battles, they'll be sitting ducks for modern antiaircraft missiles.
In that context, the researchers say the CF-18s will be virtually useless and the Super Hornets not much better in a modern threat environment.
The government already knows all this because it commissioned its own study in 2014 that reached the same conclusions. That report is now no longer available on the government Web site.
Schaub and Shimooka have reached the same conclusion that political analysts have and regard the Super Hornet deal as a way to allow Prime Minister Justin Trudeau to keep his campaign promise to not buy F-35s.
"Trudeau's adherence to a misguided pre-election statement will be seen as more than mismanagement but rather as a deliberate choice to reduce Canada's airpower capabilities while expending resources that could have otherwise enhanced them," the researchers said.