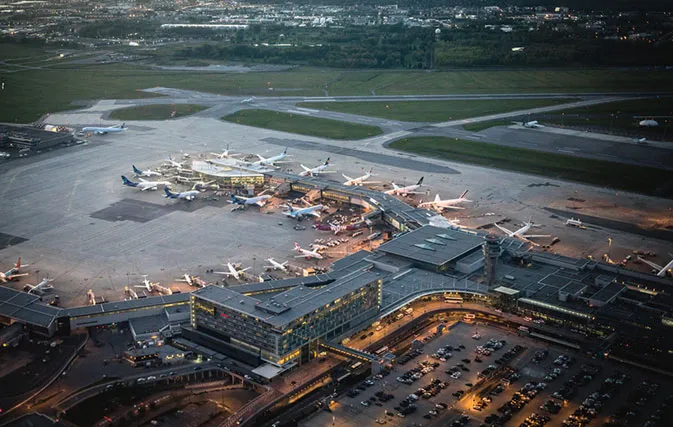 Passengers on American Airlines flight AA1350 were inconvenienced when the aircraft they were already abord and awaiting departure from the gate was struck by another aircraft that was taxiing by. The wingtip of the offending aircraft, an Air Canada Express Embraer E-175, struck the American Airbus A319 with enough force to be noticed by the passengers on board, who then had to deplane and wait for another aircraft to be sent and take them to their scheduled destination of Charlotte, North Carolina.
"American Airlines flight 1350, with service from Montreal (YUL) to Charlotte (CLT), was parked at the gate before departure when the wingtip of another aircraft made contact with the right wing of American's aircraft," said American Airlines in a press release. "There were no reported injuries, and all customers deplaned normally. Our team worked to re-accommodate our customers. We thank our team for their professionalism and our customers' understanding."
The Transportation Safety Board was notified but chose to not launch an investigation as the incident was not considered serious enough or likely to reveal any new lessons to be learned.