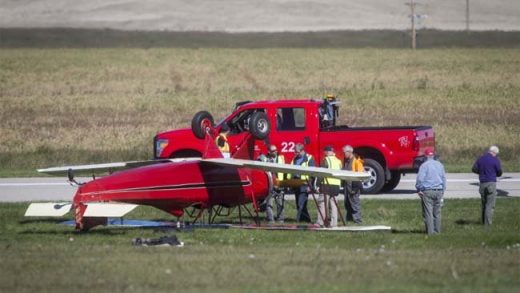 A pristine 1930 Fleet Model 2 was substantially damaged in a landing accident at Springbank Airport in Calgary Sept. 13 but its owner and pilot escaped injury.
Geoff Pritchard said he lost control of the bright red biplane just after landing and the aircraft left the runway and flipped.
"It left the concrete runway and then hit the abutment on the grass, and I think that's what tipped it over. It was a very slow speed, it's just unfortunate that it has done a fair bit of damage," he told Postmedia News.
Pritchard was flying from nearby Chestermere and had planned to go on to his home in Vernon, B.C.
Witness Bashar Hussein said winds were variable at Springbank at the time of the mishap.