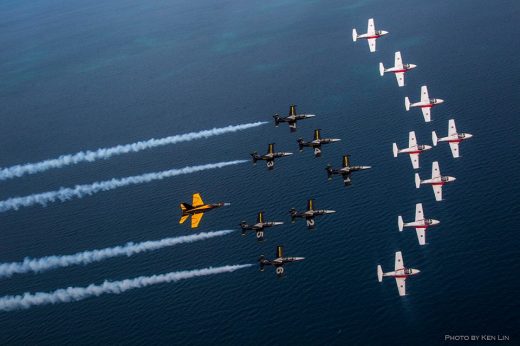 That beautiful photo of the Snowbirds, Breitling Jet Team and the Canadian Forces CF-18 demo plane flying in formation over Lake Ontario that we featured last week had an error in the accompanying story.
The story said there were 15 aircraft in the formation but there were 16 (we know because we counted).
However, it did give us a chance to rerun the beautiful picture shot by Canadian Aviator contributor Ken Lin and to make the video of the event shot by Snowbird 3 Maciej Hatta our video of the week.