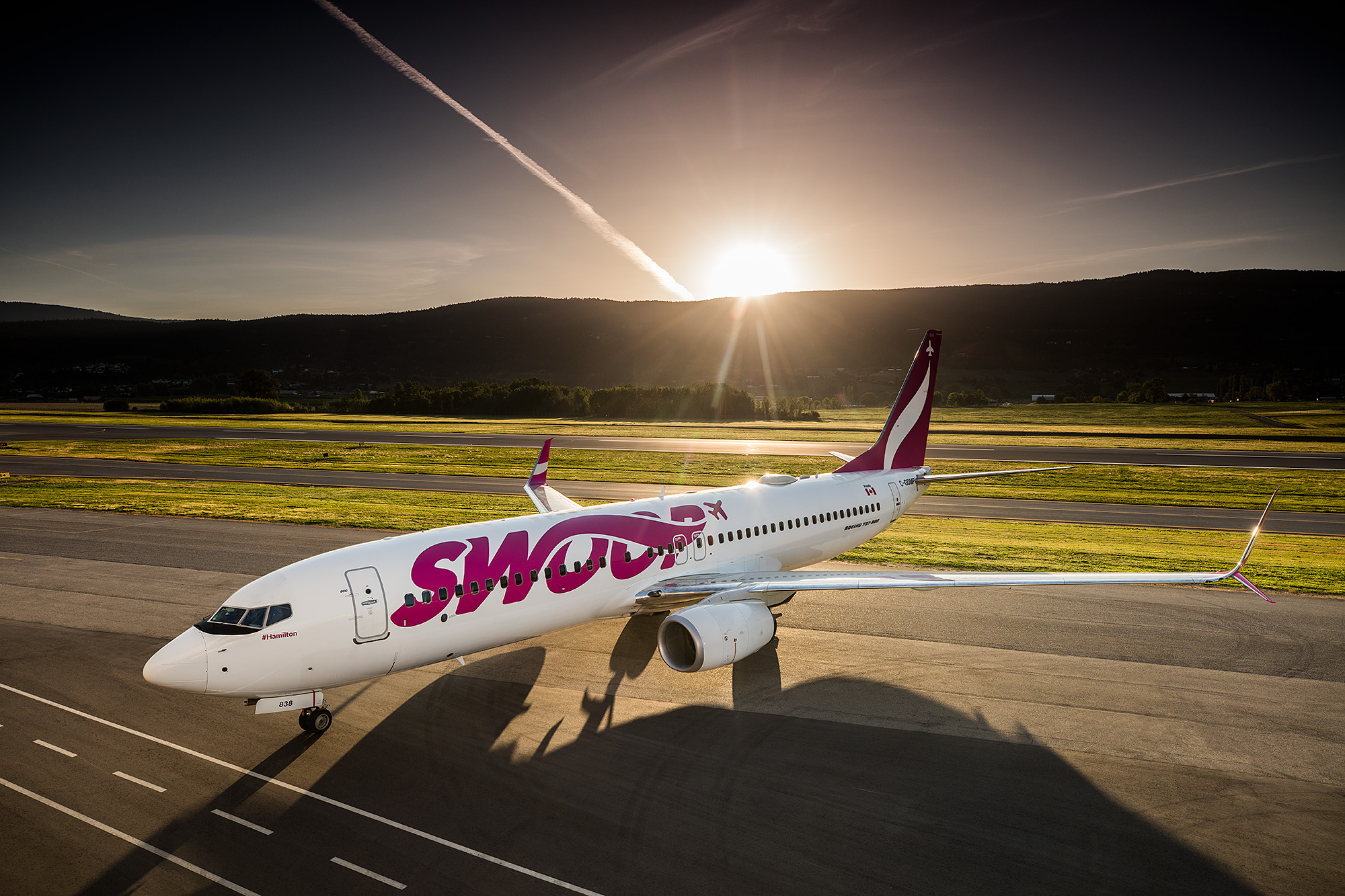 WestJet is trying to shake off the effects of the company's first-ever pilot  strike threat now that a settlement process has been agreed to by both sides. To the relief of pretty much everyone involved, except perhaps its competitors, the airline and the Airline Pilots Association agreed to mediation and, if necessary, binding arbitration to reach a first contract. The CBC reported that both sides went to the brink of forcing a labour disruption during the talks, which revolved mainly around the staffing of Swoop, WestJet's new ultra low cost carrier. Both sides have now said the airline's aircraft will be operated by union pilots.
WestJet's new CEO Ed Sims acknowledged that the strike cloud rained on the airline's financial performance. "After four weeks of operating under a strike threat that has been very damaging both financially and to our reputation, I could not sit back, stand by and watch the organization be effectively slow-baked into this position, so we were coming very close to our form of action," said Sims. That action came close to becoming a lockout but cooler heads prevailed.
Meanwhile, in addition to getting Swoop ready for its June 20 debut, WestJet was also expanding its network thanks to the addition of longer-range Boeing 737 MAX aircraft to its fleet. The first-ever flight to the European mainland happened June 1 when one of the new planes inaugurated non-stop service from Halifax to Charles de Gaulle Airport in Paris. The airline also recently unveiled the interiors of its new 787 Dreamliners, which will go into service later this year. They're expected to be used on European and Asian routes.