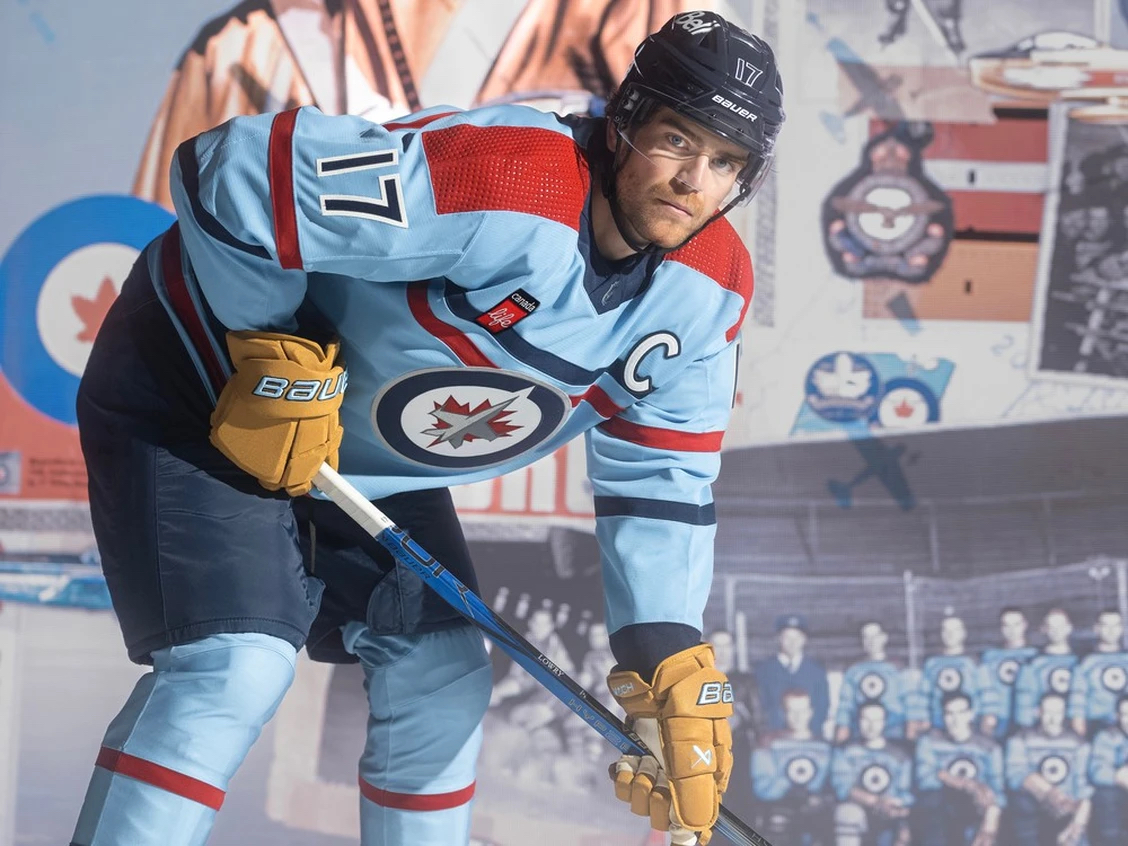 In 1948 the Royal Canadian Air Force Flyers won a gold medal in that year's Winter Olympics in Saint Moritz, Switzerland. In honour of the RCAF and its upcoming centennial, the NHL's Winnipeg Jets unveiled a newly designed jersey. Dubbed "The Forty-Eight", it will be worn during three games during the upcoming 2023-24 hockey season.
"It's a pretty good-looking jersey, and with the history behind it and everything, I think they did a great job trying to keep all the original parts," said Adam Lowry, the Jets' team captain. "I'm looking forward to wearing it."
The first game when the Jets will wear the jersey is on December 4, when the Jets play a home game against the Carolina Hurricanes. The second occasion will be on January 27, when the Jets host the Toronto Maple Leafs. The third and final game where the Jets will sport the commemorative jersey will be on April 1, the actual 100th anniversary of Canada's air force. It will be a home game against the Los Angeles Kings.
The jersey is a collective initiative by the Jets, Adidas, the RCAF and the NHL.