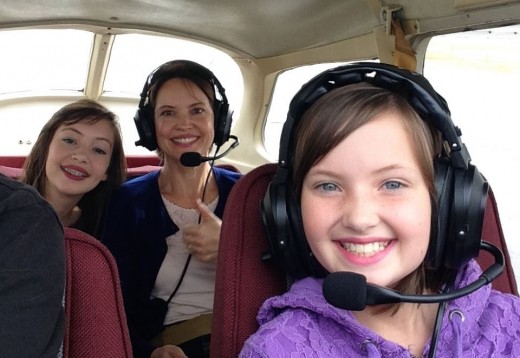 More than 100 activities on four continents registered under the Women of Aviation Worldwide Week, exposing girls and women to flights, plant tours and military hardware.
Early estimates suggest about 50,000 participants were to have taken part in the events, which were spread through Europe, the Americas, Africa and Oceania.
"We have come a long way since I spearheaded this social movement in 2010," said Mireille Goyer, President of the Institute for Women Of Aviation Worldwide (iWOAW).
"The number of flights with all-female flight crew taking place during the week was remarkable and so was the number of aerospace companies such as SAFRAN Aircelle, L-3 MAS, Nav Canada, Airservices Australia who participated in our March 8 Pink Paper Planes Day."
As with events that have taken place in previous years, most participants had never taken part in an aviation event or visited and aviation facility and the experience was positive for them.
"The girls loved it and were so inspired and inspiring!" said Robin Guillian who organized an official activity in Burlington, Vermont. "The feedback from the community, parents, and volunteers was amazing. I loved being a part of a global initiative!"
About half of the events were sponsored by flight schools and flying clubs and the remainder were at factories, maintenance facilities, museums and aviation facilities, representing a big increase in participation by those kinds of places.
Full figures will be announced March 21.