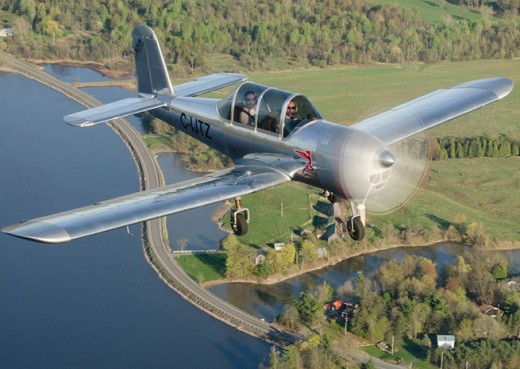 The Heintz brothers have purchased the intellectual property and physical assets of SAM Aircraft and say they plan to offer the retro-looking advanced ultralight as a U.S. LSA or kit built aircraft.
The aircraft, designed by French accountant Thierry Zibi, who set up shop in Lachute, Quebec, offers a different look and different characteristics than most aircraft in this category.
With its birdcage canopy and tandem seating, the prototype earned a lot of positive comments from media who flew it (including Canadian Aviator).
Zibi had the ability to build kits and whole aircraft but orders came slowly, likely because the company was new and it's difficult for a new aircraft company to earn confidence in the marketplace. Zenith will add that credibility and Zibi couldn't be happier.
"I hope we will see many Sams in the air," Zibi told Canadian Aviator.
That seems to be the Heintz's idea, too.
The aircraft could be offered in a variety of configurations with a gross weight of as much as 1800 pounds, depending on customer feedback.
"The advanced engineering used in developing the SAM is impressive, including extensive use of 3D modeling,"said Zenith's Matt Heintz. "With us bringing this aircraft to market, the new SAM Aircraft design will benefit from our 40 years of experience manufacturing aircraft kits."
The company is running an online survey to gauge customer preferences for the versatile design.