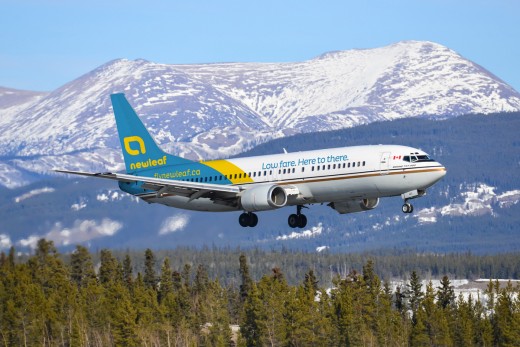 Start-up no-frills airline NewLeaf Travel has postponed its start up because of a licensing issue with the Canadian Transportation Agency.
The agency wants to delve deeper into the relationship between the company and Flair Airlines from which it intends to charter aircraft.
NewLeaf CEO Jim Young said in a news release that they launched the airline under the understanding that they had no regulatory issues.
"The CTA gave us an exemption from holding a licence directly while it reviews its legislation," Young said.
Under the arrangement, Flair held the CTA licence while NewLeaf did the bookings.
"Now, there is ambiguity in the air as to whether we need to amend the relationship with our air service provider, or whether we need to have a licence ourselves. While Canada has many other indirect air service providers, NewLeaf is in a unique position as we are the first large-scale IASP," said Young. "We welcome a regulatory system in which businesses like ours can thrive in Canada as they do in other countries."
He said thousands of people had booked flights and all will get refunds while the issues are sorted out.