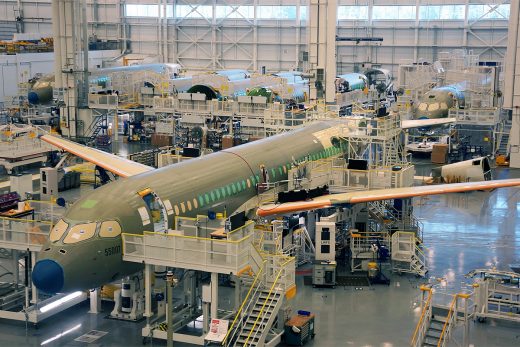 After a tumltuous year, Bombardier may be finding its groove with the CSeries.
The company announced a major order for up to 61 of the airliners to an unnamed European carrier. The order would effectively put the design over the hump in terms of market confidence and remove a significant barrier to airlines investing in the program.
The European order would establish significant fleets with four major carriers, which would create enough market inertia to ensure long-term longevity of the design. Its recent partnership with Airbus will cement that market confidence.
"It is clear that Airbus coming into the program is adding confidence about the long-term success of the program," CEO Alain Bellemare told analysts in a financials call.
At the same time, however, deliveries will be slowed by ongoing teething problems with the new Pratt & Whitney geared turbofan engines. It will build 22 CSeries this year instead of the 30 it hoped for. P&W is compensating Bombardier with cash for all the delayed engines.
Bombardier stock rose on news of the big order.