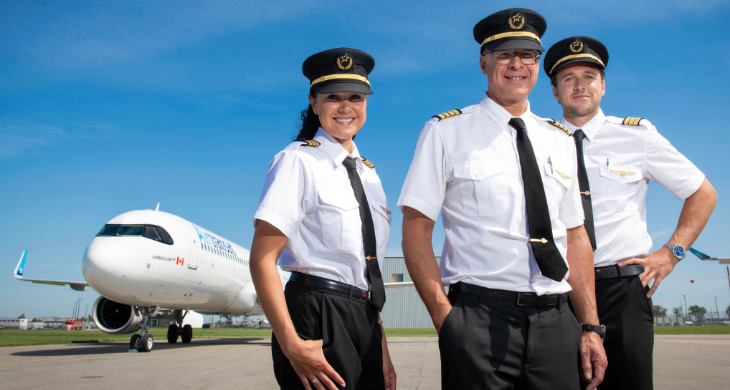 Montreal-based Air Transat is following  Edmonton-based Flair Airlines and Halifax-based Chorus Aviation by creating, in conjunction with Montreal-based CAE Inc., a pilot training program that takes aspiring pilots and prepares them for the right seat in one of Air Transat's airliners. Dubbed the Ascension Academy program, the syllabus takes advantage of CAE's vast experience in simulation technology and training expertise.
"This program will enable us to recruit and train pilots in advance of the increased demand anticipated over the next years," said Air Transat's vice-president of flight operations Marc Gilbert. "One of the advantages of the Ascension Academy is that we will have a pipeline of pilots trained to our exacting standards with the specialized knowledge and skill to operate Air Transat's fleet to destinations throughout our network."
Successful applicants to the program will receive a conditional letter of employment with Air Transat as a "second-in-command" pilot upon graduation. Most of the training during the 18-month program will occur at CAE's facility at Falcon Field (KFFZ) in Phoenix, Arizona.
"CAE forecasts a need for 63,000 new commercial pilots in North America over the next 10 years, and cadet programs like the Ascension Academy will be key to attracting the talent needed to keep the industry flying," said Nick Leontidis, CAE's group president of civil aviation in a press release.
Applications are now being accepted for program entry in February 2024. Click here for further information and to apply.