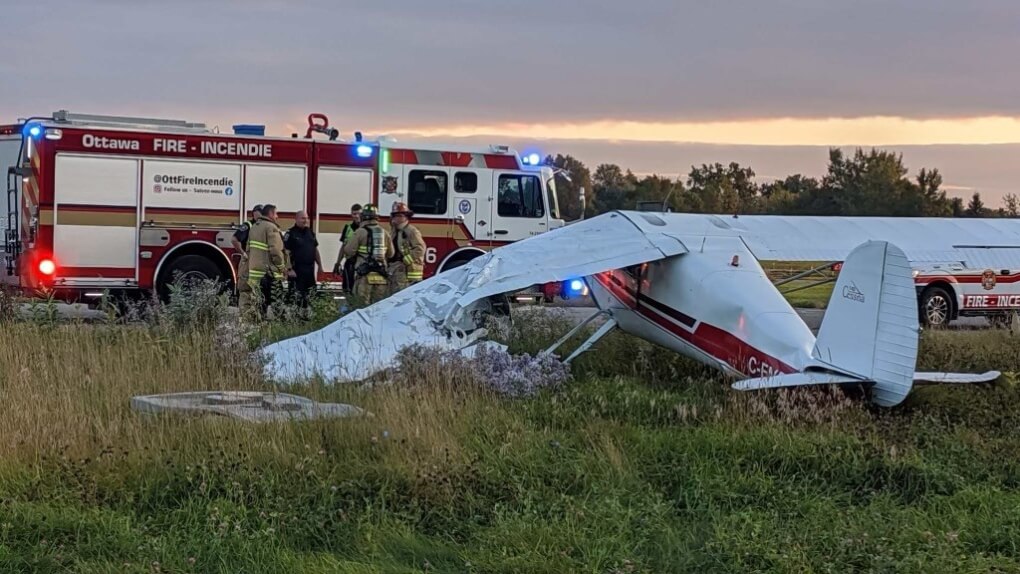 A 1947 Cessna 140 was stolen at Ottawa's Rockcliffe airport (CYRO) on September 14 but didn't get far, crashing shortly after takeoff into two other aircraft parked on the ground.
The thief has been charged with: Theft exceeding $5,000; Dangerous operation of a conveyance; and Operation while prohibited. The apparently inexperienced pilot was carted away to hospital with serious, but non-life-threatening, injuries. Police have not yet released his name, nor the name of the aircraft owner.
The Transportation Safety Board was contacted but stated it would not be investigating, referring media inquiries to the Ottawa police. The airport is owned by the Canada Aviation and Space Museum and operated by the Rockcliffe Flying Club.