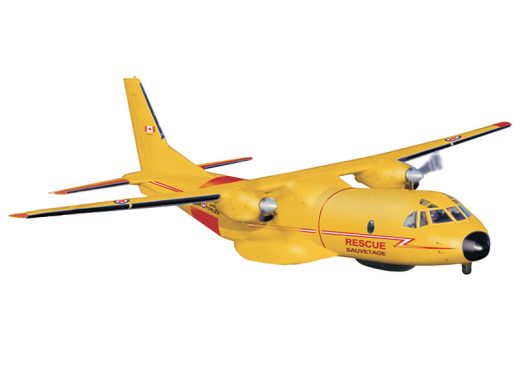 The federal government has chosen the Airbus C-295 as the RCAF's new fixed wing search and rescue (FWSAR) aircraft, replacing decades old Buffalo and C-130 aircraft.
Defence Minister Harjit Sajjan and Procurement Minister Judy Foote will announce details of the $3 billion deal at CFB Trenton on Thursday.
The Airbus was widely reported to be one of two serious contenders for the contract. The Leonardo C-27 Spartan, which was considered a favourite, was also the subject of controversy because of allegations the RCAF was pressuring the government to buy it.
Embraer was a late entrant to the race with its new KC-390 twinjet but it wasn't considered a viable option because the program is still under development and the RCAF wanted a mature platform.
Last year Viking Air, of Victoria withdrew a bid to build new, modernized Buffaloes, citing bid requirements it was not prepared to meet.
The C-295 is a twin-turboprop originally designed as a tactical transport. It's powered by Pratt & Whitney Canada PW100 engines and cruises at about 260 knots. It's based on the Spanish CASA CN-235 and costs about $35 million CAD.
It's not clear how many aircraft Canada will buy for its $3 billion, which includes 20 years of maintenance and parts support. The original bid was for 17 aircraft but the government changed the bid requirements to allow companies to recommend the appropriate number of aircraft to do the job.