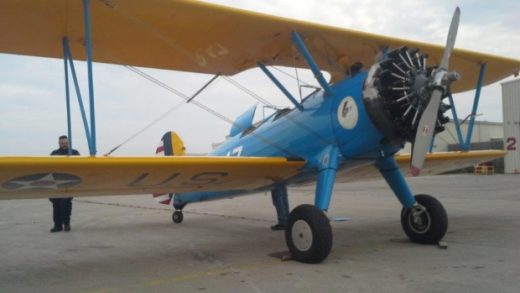 A Woodstock, Ontario man is facing charges after allegedly smuggling a Stearman into Canada from the U.S.
The man landed the vintage biplane at Sarnia Chris Hadfield Airport on Oct. 12.
The Canada Border Services Agency claims the man told border guards he bought the aircraft in Canada. But CBSA officials found documents saying the man bought the plane in the U.S. for $110,000.
The plane has been seized by Customs and could end up being sold in a government auction if the charges against the owner are upheld.