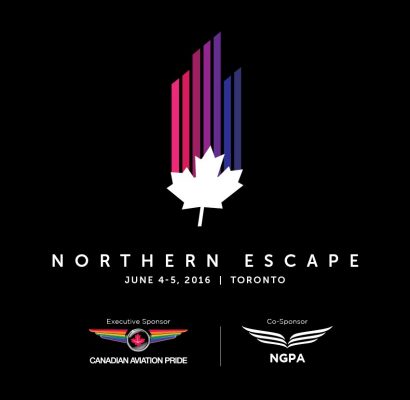 Canadian Aviation Pride and the U.S.-based National Gay Pilots Association will hold a networking and commercial event in Toronto June 4-5.
Northern Escape will involve exhibitors such as airlines, flight schools and other services and vendors looking to recruit and sell products.
"Our goal is to connect outstanding members and allies of the LGBT aviation community to upstanding and inclusive organizations and companies," the organizers said in a news release.
The Northern Escape Aviation Expo will be open at 519 Community Centre at 519 Church Street in Toronto's Church-Wellesley Village on June 4. On June 5 there will be a brunch and aviation-related activities at Billy Bishop Airport on Toronto Island.
There are numerous social events through the weekend.