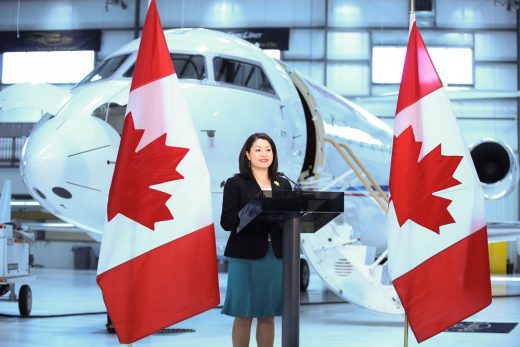 Peterborough-based Flying Colours is spending $20 million to build a 100,000 square foot hangar at Peterborough Airport.
The company will put up $14 million and $4.87 million will come from FedDev Ontario and the government of Ontario will kick in $1.2 million.
"This project is an expansion of our facilities in Canada, with a major emphasis on innovation, training and standardized processes to compete in a competitive global marketplace," Kate Ahrens, the company's vice-president of Corporate Development, said. "This is advantageous for Flying Colours, as it will help accelerate the development of new skills for our Canadian workforce and increase our overall capacity to support additional customer requirements."
The new hangar will allow the company to work on larger aircraft than the business jets it now customizes and modifies at Peterborough.
The new facility will create about 50 jobs and more than 200 companies that supply parts and materials will get the spinoff.