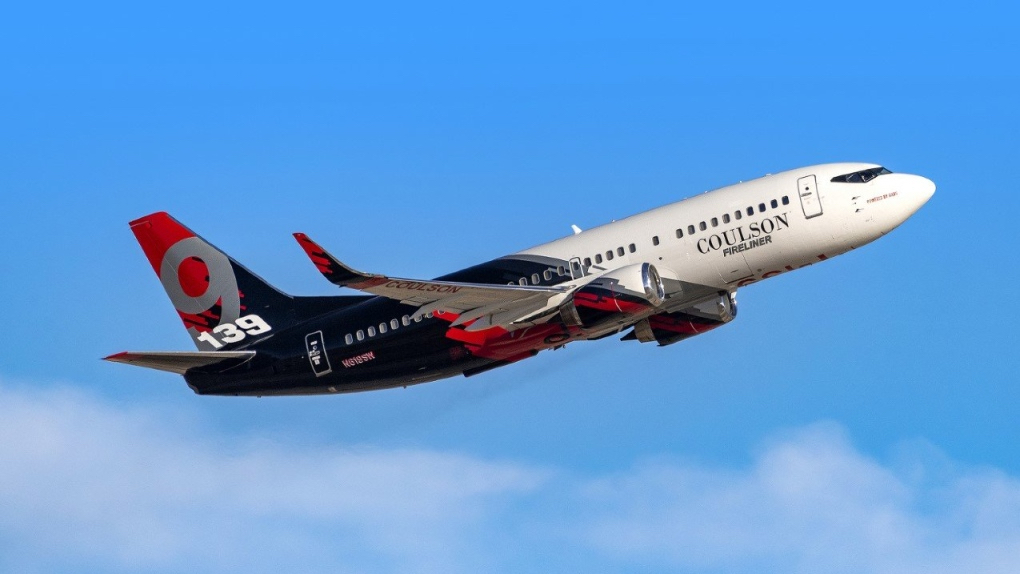 The two pilots escaped major injury after their 737 Fireliner crashed during firefighting activities in Fitzgerald River National Park in southwestern Australia last Monday (Feb. 6). They reportedly walked away from the wreck, which was destroyed by a post-crash fire. The pilots were the only crew members aboard the aircraft, which before conversion served as a passenger airliner for U.S. carrier Southwest Airlines.
Port Alberni-based Coulson Aviation acquired a total of six 737-300s from Southwest when that airline decided to replace them with the new 737 Max. Coulson has installed tanks that can hold a total of 15,000 litres (4,000 U.S. gallons), using technology similar to that used on its C-130 Hercules fire bombers.
"With a full retardant load and 4-1/2 hours of fuel, we are so far under max. gross weight we are going to leave the full interior and galleys in even when just in air tanker mode," said company officer Britt Coulson in an interview with an industry publication five years ago. The aircraft often uses that capacity to ferry firefighters to trouble spots before beginning aerial drops.
The cause of the crash is under investigation by several agencies.