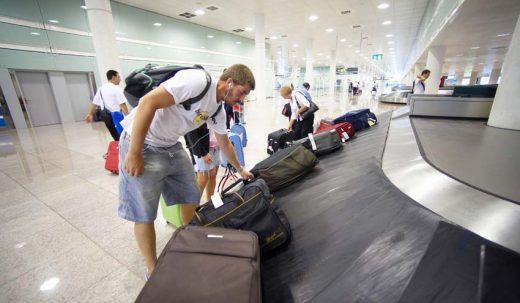 A class action lawsuit filed in Saskatchewan alleges that WestJet and Air Canada colluded in levying baggage fees for domestic flight in 2014.
The suit says it's an unlikely coincidence that the two airlines announced the fees within three days of each other. WestJet announced the $25 fee for the first bag on Sept. 15, 2014. Air Canada announced virtually the same fee structure on Sept. 18.
According to CityNews, the claim alleges it would be "impossible" for Air Canada to create the systems necessary to add the fee within three days and that suggests collusion between the airlines. The identical structure and conditions of the fee also raises questions, the claim alleges.
"A coincidence we believe a court will find is highly suspicious, and not believably coincidental," said Tony Merchant, a class action lawyer who filed the claim. The suit seeks to have the fees refunded along with damages.
An aviation business expert said he thinks the suit is far-fetched, mainly because the two airlines are such bitter rivals.
"I think it's highly unlikely they would collude, it's not the nature of the beast, they're just fierce competitors," Karl Moore, of McGill University's Desautels Faculty of Management told the TV channel.
He said both had been thinking about charging the fees and believes Air Canada just reacted to WestJet's move.