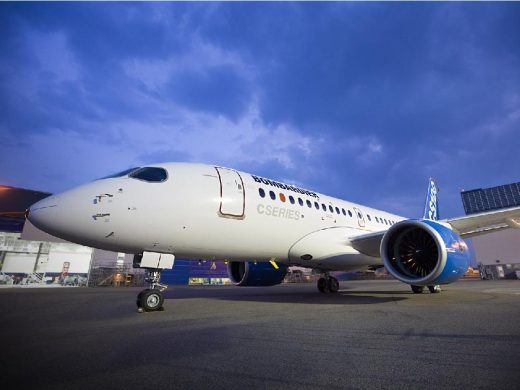 A Swedish group has awarded its Environmental Product Declaration to the Bombardier CSeries airliner adding credence to one of the company's biggest selling points for the aircraft.
The International EPD System says the average CSeries airliner will pump 120,000 fewer tonnes of carbon into the air over the lifespan than comparable aircraft. That's like taking 36,000 cars off the road.
The aircraft's Pratt and Whitney PurePower engines use about 15 percent less fuel than others of similar power.
It's the first aircraft to be awarded the distinction and Bombardier is planning to make marketing hay out of the announcement.
"It adds credibility to what we say when we talk about this airplane being a green airplane," Fred Cromer, president of Bombardier Commercial Aircraft, said in an interview with manufacturing industry journal Plant.