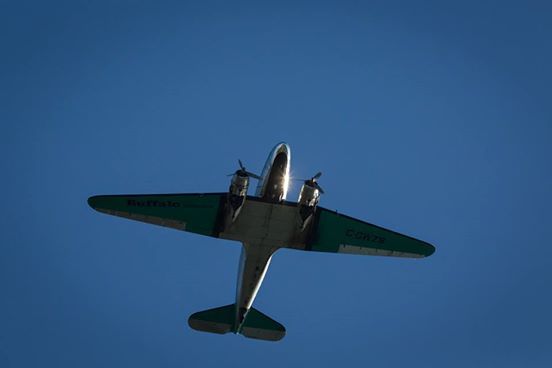 Transport Canada has lifted the six-week suspension of Buffalo Airways' operating certificate but the company is on a short leash.
Buffalo satisfied the last of TC's long list of safety and administrative shortcomings late Tuesday and was cleared to resume normal service.
The company, which was made famous in the TV reality series Ice Pilots NWT, had been barred from flying its own aircraft in commercial service since Nov. 30. It cancelled passenger service but maintained cargo routes using chartered aircraft.
In a news release, Transport Canada said the company will be watched to ensure it continues to follow the procedures and uphold the standards set during the shutdown.
"The reinstatement is effective immediately," read Transport Canada's statement.
"Buffalo Airways' corrective action addresses Transport Canada's concerns regarding the company's safety record and its ability to keep its operations consistently compliant with aviation safety regulations.
"Transport Canada will closely monitor Buffalo Airways to verify that its corrective action is implemented and sustained."
Buffalo hired consultant Sol Taboada to sort out the issues but the consultant said on several occasions that some of the issues were personal between Buffalo patriarch Joe McBryan and TC inspectors. McBryan is no longer in a management role but will stay on as a pilot.