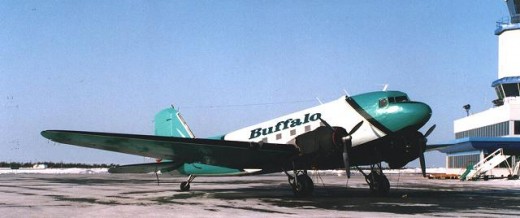 Buffalo Airways may get its operating certificate back this week after five weeks of fixing shortcomings identified by Transport Canada.
The storied carrier, which starred in its own reality TV series for six years, was stopped from offering commercial services using its own aircraft in early December. Transport Canada cited safety  concerns for pulling Buffalo's certificate.
Since then, the company has been working with a consultant to straighten out its paperwork and establish the protocols demanded by TC. The first and second attempt failed but consultant Sol Taboada told the CBC that he expects the third revised plan to be accepted as early as the end of this week.
"Our expectation would be… since they [Buffalo Airways] have 100 or so odd people twisting in the wind waiting to know if they have a company that's going to give them employment or not, [Transport Canada] would react fast. We hope in the next day or two we'd know, and the suspension would be lifted," he said.