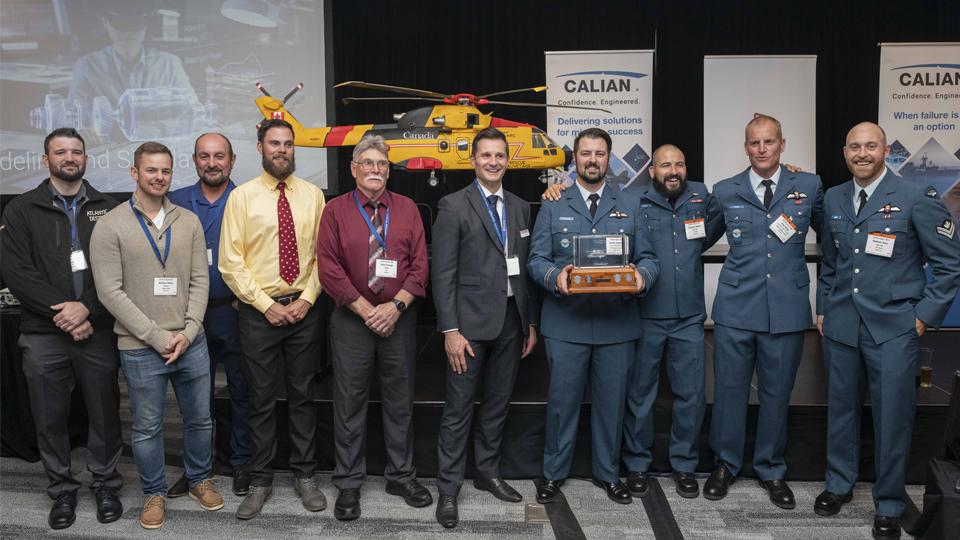 Leonardo, an Italy-based multi-national aerospace and defence company, has awarded their Cormorant Trophy jointly to the RCAF and the US Coast Guard in recognition of the successful rescue of all 31 crewmen from Atlantic Destiny, floundering in raging seas 125 nm south of Yarmouth, Nova Scotia on March 3, 2021. The trophy is awarded in recognition of "excellence and bravery in missions."
Numerous flights were made by both rescue organizations using multiple aircraft, with complications due to the rough seas continuously arising. The ship sank two hours after the last crewmember was evacuated.
The trophy was presented by Leonardo at the annual Canadian Defence Security & Aerospace Exhibition Atlantic (DEFSEC Atlantic) held in Halifax in early October.