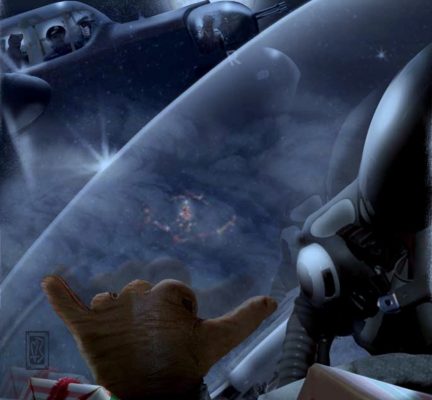 Canadian Aviator columnist and feature writer Rich Pittet reached a national audience with a fiction story he wrote for the holiday season.
Pittet, a retired RCAF pilot, wrote a story that mirrors The Shephard, by Frederick Forsyth but stars and all-Canadian cast of airmen and aircraft.
Christmas Mission Home tells the story of a young RCAF Tutor pilot who's flight from Comox to Calgary on Christmas Eve goes horribly wrong and is saved by the ghostly presence of a Second World War bomber. It was featured in the December issue of our sister publication COPA Flight and that caught the eye of producers at the CBC.
Every Christmas Eve, the CBC carries a reading of the Shephard by Alan Maitland and producers liked the Canadian twist to the decades-old tradition.
Pittet, who is now a check pilot for a major airline, writes the Expert Pilot column for Canadian Aviator told the CBC in an interview the techncal column is a lot easier than fiction.
The story in reprinted in its entirety at copanational.org