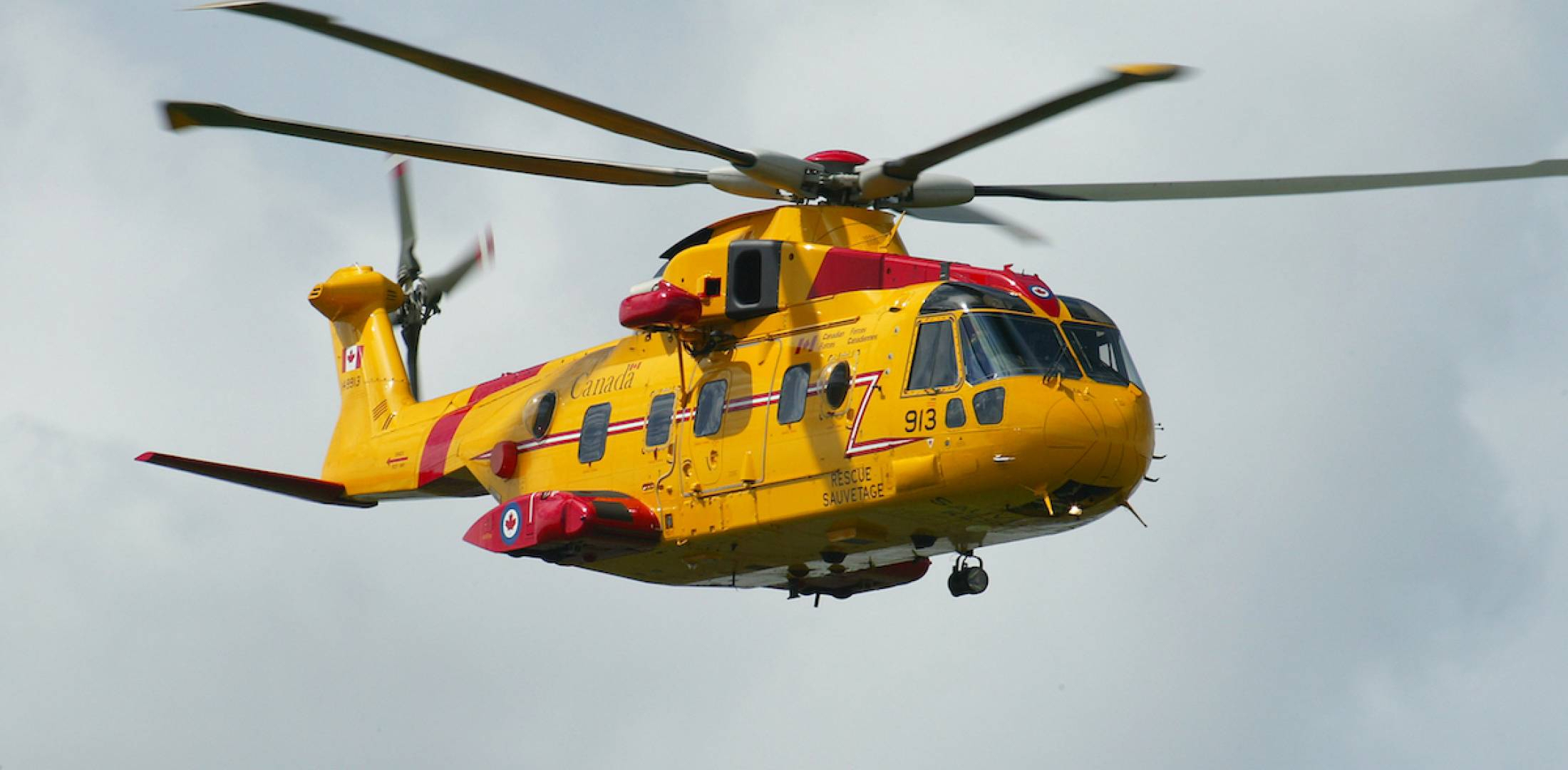 The government of Canada announced last week that the RCAF's fleet of CH-149 Cormorant helicopters will receive a mid-life upgrade, bringing the fleet up to modern standards. Included in the program is the acquisition of an additional three Cormorants, bringing the fleet size to 16. The aircraft are currently positioned at CFB Comox on Vancouver Island, at CFB Greenwood in Nova Scotia and at CFB Gander on the island of Newfoundland. The additional aircraft are destined for CFB Trenton, on the north side of Lake Ontario, in order to provide enhanced Search and Rescue (SAR) capabilities mid-continent. That region of the country currently depends on CH-146 Griffon helicopters (the RCAF version of the Bell 412). The Cormorants have been in service since 2001, serving as Canada's primary SAR aircraft.
"The CH-149 Cormorant helicopter is a critical asset for search and rescue operations in Canada," defence minister Anita Anand said in a statement. "These contracts provide the best solution for Canada to upgrade its fleet and provide the accompanying tools to our aviators so that they can continue to keep Canadians safe now, and in the years to come."
The contract was awarded to a Leonardo-led consortium including Canadian companies IMP Aerospace and Defence, GE Canada and Collins Aerospace Canada. Also included in the program is the acquisition of a flight simulator, which will be supplied by CAE of Montreal.