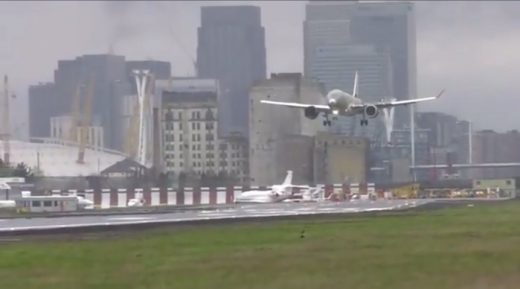 Transport Canada and the European Aviation Safety Agency have approved Bombardier CS100 airliner for service to London City Centre Airport.
And that means Bombardier can sell the aircraft to airlines that want to provide non-stop service from the convenient downtown London airport to eastern U.S. cities.
Most of the aircraft that use the downtown airport are regional flights with limited range.
The CSeries offers a realistic transatlantic option from the airport.
Central to the approval was certifying the CSeries for steep approaches of six degrees. Swiss International Airlines will start service to the airport later this year.
Although London was the prize in the certification, it will also clear the plane for use at airports in Lhasa Tibet and Haifa, Israel. Also mentioned  was Billy Bishop Airport in Toronto but the obstacles there are less technical and more political.