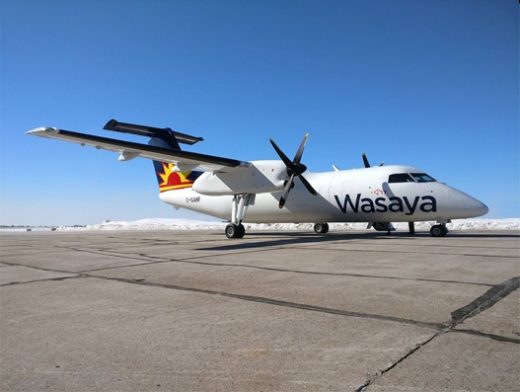 North Bay-based Voyageur Aviation has completed it first conversion of a Dash 8-100 for freight service.
The company unveiled the first completion last week at its North Bay hangar and announced Wasaya Airways as launch customer.
The high-wing turboprop will be used on unimproved runways throughout the North, replacing Hawker Siddeley HS 748s and Cessna 206s.
The new aircraft will carry up to 4,500 kilograms or 39 cubic metres of freight and includes an aft cargo door for easy loading.
The first aircraft will go to Wasaya shortly and a second will follow by this summer. Wasaya could take as many as 15 aircraft.
"It's a fantastic machine and we have great aspirations for it," said Wasaya CEO Michael Rodyniuk.
Voyageur is looking for new customers for the conversion, too. The company is a wholly owned subsidiary of Chorus Aviation, which also owns Jazz.