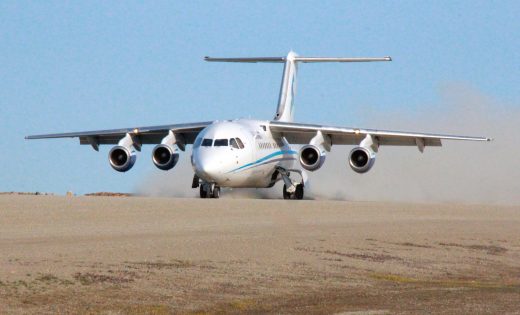 Summit Air has anounced it's building a new operating base at Calgary International Airport and added its largest aircraft to date to its fleet.
The company, which is a subsidiary of construction giant Ledcor, specializes in fly-in, fly-out services to mining operations in the North from Edmonton and Yellowknife.
"We have had a Calgary base in our plans for a number of years. Some of our clients have come to us recently and expressed a desire to move their workforce rotations out of Calgary which aligned well with our long-term strategy," said Paul McElligott, President of Summit Air and President & COO, Ledcor Resources and Transportation. "Adding Calgary as an operational base will facilitate further growth into the southern markets not currently serviced by Summit Air and will help connect our jet fleet flights to Canada's third largest airport, and its network of national and international flights."
The company has added an AVRO RJ-100 to its fleet of RJ-85s. The high-wing jets can operate from gravel runways common at mining operations and have self contained airstairs and APUs to allow operation into unserviced fields. The new aircraft seats 111 passengers and the 85s seat 90.
The Calgary base will open in the next few months.