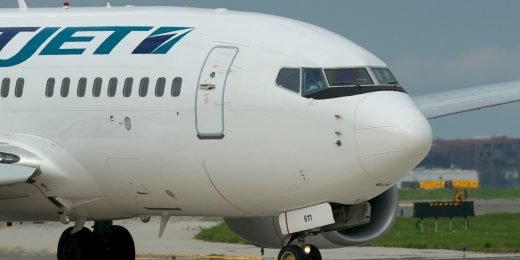 WestJet's announcement that it will be spinning off a no-frills carrier by the end of the year may mean the end of its admittedly tenuous status as a non-union company.
The airline has used profit sharing and a team concept to try to prevent certification and narrowly avoided it with both pilots and flight attendants in 2015.
But with news that a new bargain carrier is being created may have become a rallying point for employees to sign cards.
Pilots upped the ante by inviting the Airline Pilots Association (ALPA) to organize another union drive.
"WestJet pilots have demonstrated the pilot unity needed to certify a union on the property, and we believe WestJet pilots will be successful in their election for ALPA representation," ALPA President Capt. tim Canoll said in a statement. "The WestJet pilots work for a profitable and productive company, and with the vast resources available through ALPA representation, they will begin the process to legally negotiate the terms of their employment and establish a collective bargaining agreement under the Canada Labour Code that other union-represented aviation groups in Canada enjoy today."
Meanwhile, the pro-union WestJet Professional Flight Attendants Association issued a statement saying the no-frills prospect "shows how important it is for WestJet flight attendants to have an independent union negotiating job security, work rules and compensation."