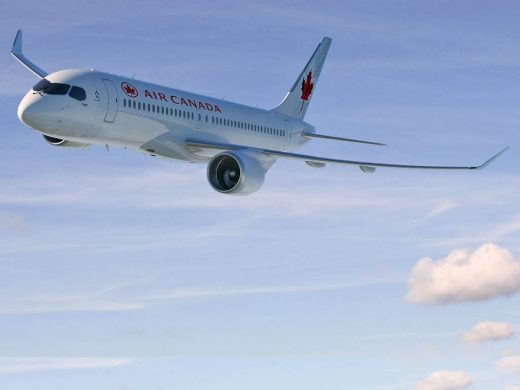 Quebec Premier Philippe Couillard says the federal government "must" invest in Bombardier's CSeries program because it's good for the country.
He told Bloomberg that CSeries "is by far the most innovative project in Canada in a very strategic sector, and clearly to me, the federal government has to be part of that,"
He said the federal Liberals make a big show of supporting high tech innovations and should put their money where their politics are.
" A federal government that talks as often as they do of innovation cannot stay away from the most important innovation project in Canada," he said.
It's been almost a year since the Quebec government poured $1 billion into CSeries for a 49.5 percent stake in the program. The feds are being asked to match that investment but they've set a condition that so far Bombardier has been unwilling to meet.
Even though the company is publicly traded, it's controlled by the Bombardier family through its preferred share structure. The federal government has said it won't write the cheque unless the family gives up its control.
Since then, Bombardier has bought itself a lifeline in the form of orders from Air Canada and Delta but Couillard said the feds should chip in anyway.
"I would welcome their participation," Couillard said of Canada. "The uncertainty at some point has to stop. They have to decide."