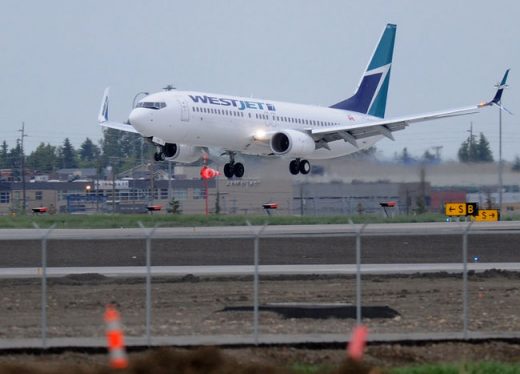 Westjet has inked a deal with Suncor Energy to conduct more than 100 weekly flights between five cities and Fort MacMurray to move its workers.
It wasn't immediately clear what affect the deal might have on Suncor's own significant aviation operations, which included several Bombardier regional jets.
The new arrangement will see regular flights from Edmonton, Calgary, Vancouver, Saskatoon and Kelowna to take workers to and from their camp-based jobs.
Most Suncor workers have extended periods of down time between their equally-lengthy work shifts and they live all over western Canada.
It's likely the flights will be done late at night and through the early morning hours when the aircraft are mostly idle.