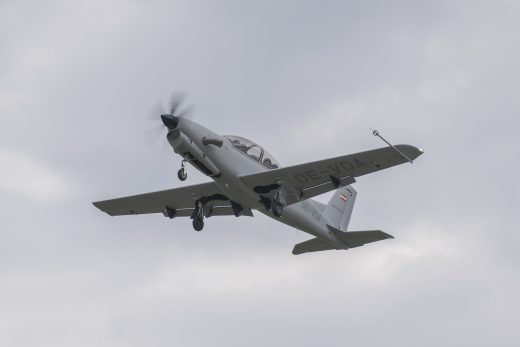 Diamond Aircraft has jumped into the increasingly crowed military training market with a light turboprop single.
Less than a year after  the first drawings were started, the DART 450 flew from the company's headquarters in Austria but no mention was made of involvement by Diamond's North American plant in London, Ontario.
The aircraft has a 500-horsepower Russian turboprop engine and carries two crew in tandem seating. It features two pneumatically operated ejection seats.
Diamond CEO Christian Dries has committed to producing the aircraft following the successful first flight.
The aircraft is fully aerobatic (+7/-5G) and has an estimated top speed of 250 knots. It's aimed at both civil and military markets.