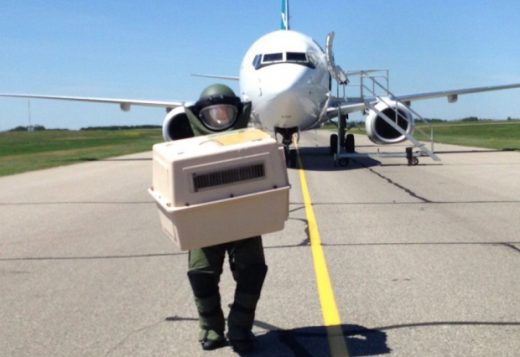 A former WestJet captain is suing his former employer alleging the airline blamed him for a rash of bomb scares against WestJet flights last year, according to a CBC report.
For the record, Keith Kippen denies he had anything to do with the bomb threats and WestJet denies it told police that Kippen made the threats.
What lies between those two positions is a tangle of human resources issues that involve allegations of fraud and theft against Kippen and his dismissal for insubordination after he missed a mandatory meeting with WestJet officials on June 26, 2015. There were five bomb threats called in to the airline between June 27 and July 2.
Kippen was arrested by the Ontario Provincial Police on July 14 and questioned about the bomb threats but was released. It was during questioning that Kippen alleges an investigator told him WestJet had accused him of being behind the threats.
In court documents quoted by the CBC WestJet says it provided employment records to police as part of the investigation into Kippen's alleged involvement in the threats but didn't make any allegations itself.
"Communications made to the police concerning the bomb threats were made without malice and in good faith for an honest and well-motivated reason," WestJet's response says.
"WestJet was under a legal, social and/or moral duty to provide information to the police to assist with the bomb threat investigation."
The meeting Kippen missed was to discuss allegations from other WestJet pilots that had allegedly lent him money.