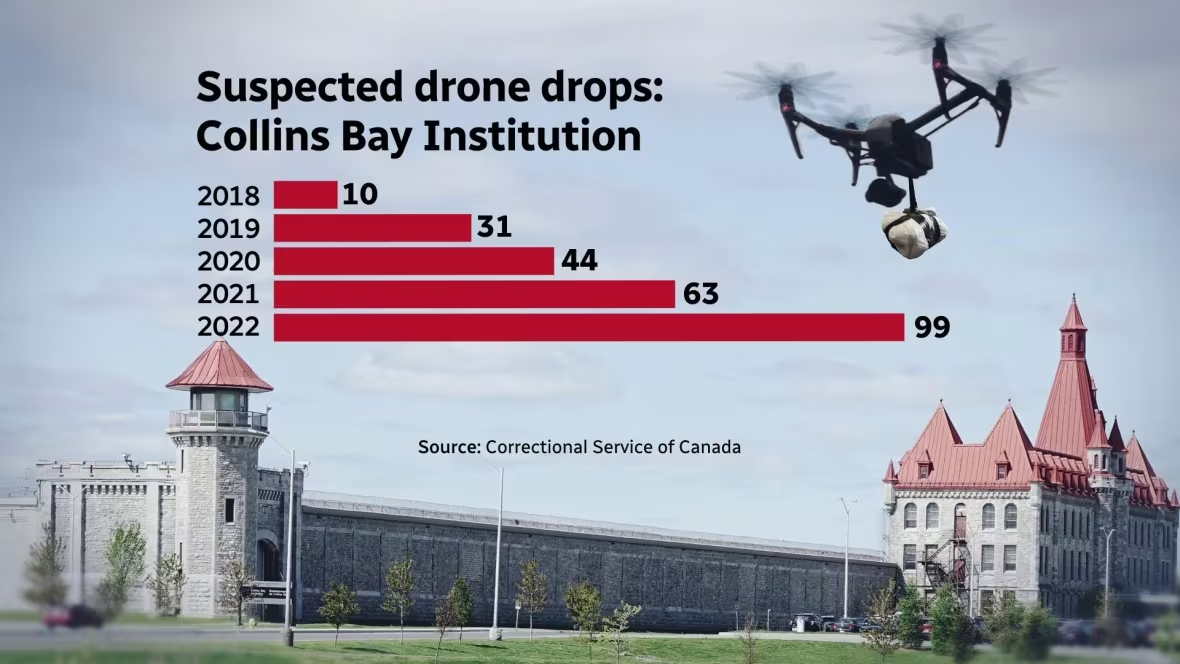 As the novelty of consumer-class drones wears off and the perceived threat to aircraft is seeming to fade, one negative aspect that continues unabated is their use to transport contraband into prisons.
The Collins Bay Institution in Kingston, Ontario is the site of a recent flight where two individuals from Montreal were caught in the act and arrested last Sunday evening (Aug. 20). According to local constable Anthony Colangeli, a large quantity of tobacco, hashish and marijuana was seized.
A CBC investigation revealed that this federal prison was the site of 99 'drops' from drones in 2022, up from 10 in 2018. Corrections Canada says they have many drone countermeasures in place but refused to reveal what they were when asked.
The CBC also reported that one of the two culprits became 'combative' during the arrest and officers had to resort to a stun gun to subdue him. The two are charged with distributing greater than 30 g of cannabis, mischief under $5,000 and possession of a weapon. The more aggressive of the two was also charged with obstructing a peace officer.