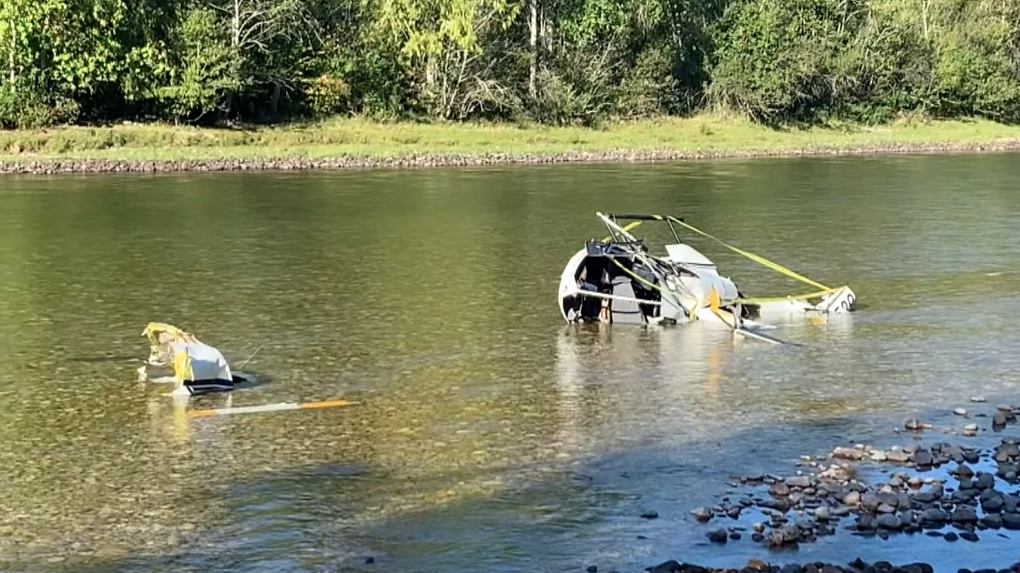 In one of the more bizarre aviation news events over the past week, a helicopter pilot crash-landed his four-place Robinson R-44 in a British Columbia river on Saturday, August 12 then ran off, leaving his three injured passengers behind.
"There were four people on the helicopter at the time of the crash," North Okanagan RCMP said in a news release. "Three were transported to hospital with what is believed to be non-life-threatening injuries. One person, believed to be the pilot, left the scene in a vehicle prior to arrival of emergency personnel and remains unaccounted for."
The helicopter landed in a shallow part of Shuswap River near Mabel Lake at around 8 pm on Saturday. A nearby resident witnessed the crash and alerted emergency services. She later told reporters that she first heard a low-flying helicopter and when she looked toward the source of the sound, she saw the helicopter spinning before crashing into the river. Such an event is usually indicative of a problem with tail rotor control.
There were three woman and one man on board the U.S. registered aircraft. Other witnesses reported seeing the same helicopter flying low in the area on other locations.
The Transportation Safety Board was alerted but has not deployed an investigative team.
As news of the incident was broadcast, others have come forth reporting sightings earlier in the day of the aircraft making stops on the shore of Kalamalka Lake near Vernon, where a witness reporting seeing three women in swimsuits, as well as another witness seeing it land atop a hydroelectric facility near Lumby. BC Hydro has stated it is taking the report seriously and is launching its own investigation.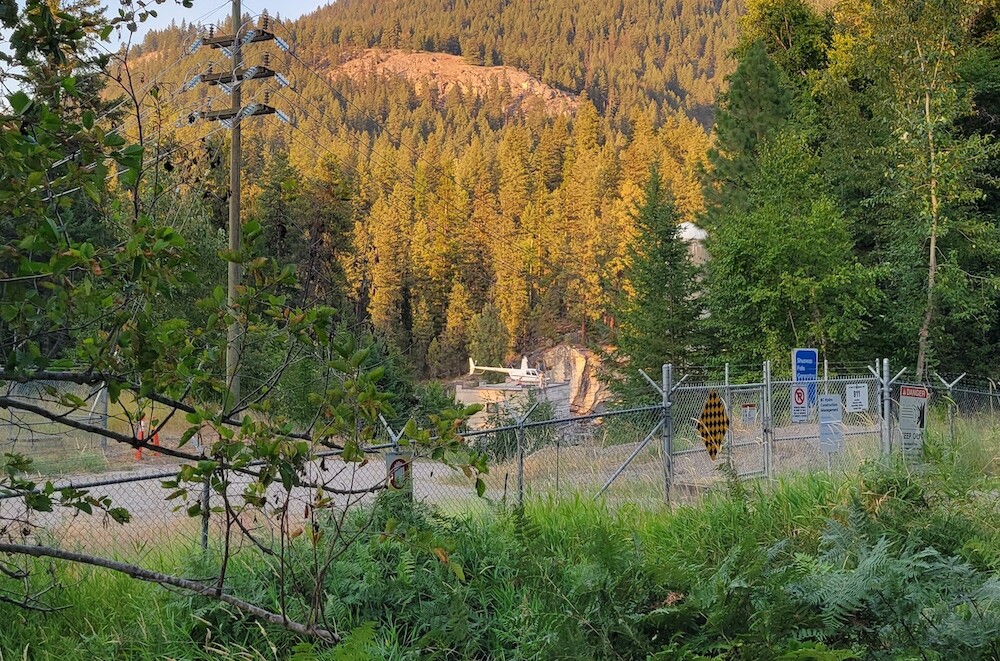 The helicopter's registration indicates it was once owned by Quicksilver Air Inc. of Fairbanks, Alaska, and was struck from the U.S. registry on July 6, 2023, then exported to Canada.