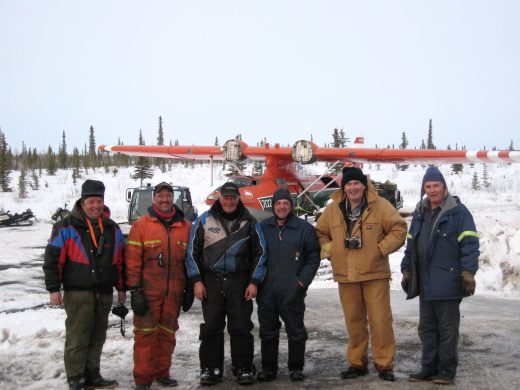 The remarkable journey of a PBY-5A from the edge of a northern lake to a touchstone for Canadian aviation history will end, and begin, June 18 with the official first flight of C-FNJE at Fairview Airport in northern Alberta.
The Canso, as Canadian versions of the Consolidated Vultee design were known, recently received approval from Transport Canada after an amazing recovery and restoration effort in Fairview, Alberta by the Fairview Aircraft Restoration Society.
The aircraft crash landed and sank in Sitigi Lake, near Inuvik, in 2001. It was being operated by Buffalo Airways as a waterbomber. A Buffalo crew pulled the wreck from the bottom of the lake and took the engines, leaving the distinctive green and orange hulk to overlook the lake for what they assumed would be forever.
Six farmers from Fairview dragged the hulk from the lake to Inuvik where they barged it to Hay River. From there it was trucked to Fairview.
Since 2008, the society has been working on fixing the crash damage and refurbishing all the systems to return the aircraft to the air.
The official first flight will take place at the Fairview Flying Club's annual Father's Day fly-in and two pilots who had time on the Canso during the Second World War will be on hand to talk about the aircraft and their experiences.