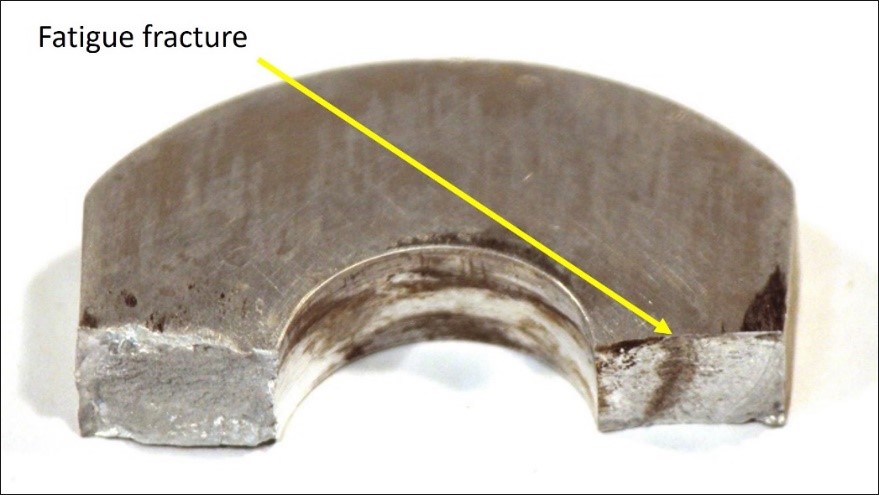 The Transportation Safety Board says fatigue failure of the right wing strut attach assembly caused the crash of a Blue Water Aviation DHC-3 Otter near Little Grand Rapids, Manitoba in October of 2019. The float-equipped aircraft was setting up for a landing on Family Lake when the right wing came off. The plane fell out of control about 400 feet to the water surface. The pilot and two other men were killed. The inboard lug plate of the upper attachment fitting had failed because of fatigue cracking at the bolt hole and the wing separated.
The TSB said the plane and operator were in complete compliance with the maintenance requirements for the aircraft, including the periodic inspections required for those parts. When the right wing was recovered, the failure was spotted immediately and within a couple of weeks Viking Air, which holds the type certificate, issued a service bulletin outlining more detailed inspections of the strut parts. Transport Canada followed up with an AD. The airline removed and replaced the attachment parts on all the struts of its remaining Otters.
An earlier version of this story incorrectly identified the aircraft as a Beaver. It was an Otter.