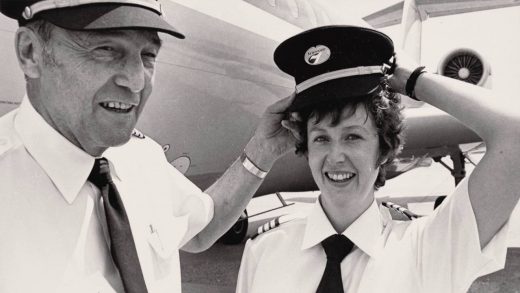 Rosella Bjornson, the pioneering young woman who became North America's  first female airline pilot in 1973 was honoured at the Alberta Aviation Museum last weekend.
Bjornson took the right seat of a Transair Fokker F-28 on a flight from Thompson, Manitoba to Winnipeg in April of 1973.
She became a captain at Canadian Airlines and retired in 2004 after commanding aircraft for Air Canada and its short-lived budget spinoff Zip.
Bjornson has earned numerous honours from women's groups for her pioneering career and while there were challenges and obstacles, Bjornson told the CBC she just rolled with them, like the time a Toronto ground controller didn't think he'd heard her right.
"The ground controller had never heard a woman's voice before on a big airplane and asked if I had my seat belt too tight," Bjornson said.