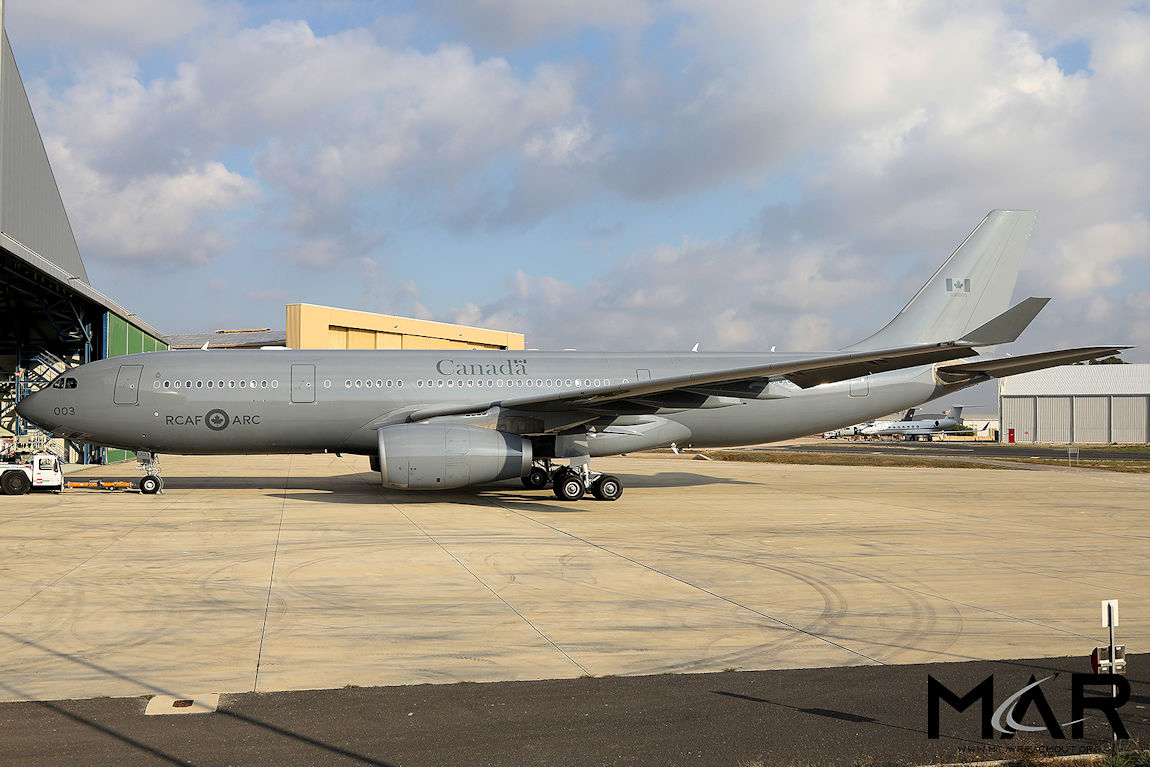 The first of Canada's new fleet of Airbus CC-330 Husky Multi-Role Tanker Transport (MRTT) aircraft to be painted in military grey has exited the paint shop – in Malta, a small island nation in the Mediterranean Sea.
According to Dutch digital news site Scramble, the aircraft, which first entered service for Kuwait Airways in 2015 as an Airbus A330 airliner, arrived in Malta under Kuwait registration 9K-APD on September 11 where it underwent repainting to RCAF specifications.
Maltese company Aviation Cosmetics Malta performed the work. The firm, which specializes in aircraft exterior painting, has handled aircraft of all sizes, including the Airbus A380 super-jumbo.
This Husky has been designated No. 330003. It joins No. 330002, which was painted in RCAF VIP livery, and which has been seen at various airports across the country while performing training flights.
Once the MRTT procurement program is complete, the fleet will comprise nine CC-330 Huskies; four newly purchased from Airbus and five aircraft purchased second-hand from Kuwait Airways. They will replace the aging and obsolete fleet of CC-150 Polarises, one of which recently left Prime Minster Trudeau stranded in India for a couple of days in September (as reported in our e-newsletter of September 16).
All Huskies will have been modified to perform aerial refuelling for a broad range of NATO aircraft as well as being capable of serving as troop transport aircraft and other transport-related duties. One will also serve as VIP transport for senior Canadian government officials.
"This new aircraft will improve the flexibility, responsiveness, interoperability with allied nations, communications security, and self-protection of the Royal Canadian Air Force's current fleet," the DND said in a statement.