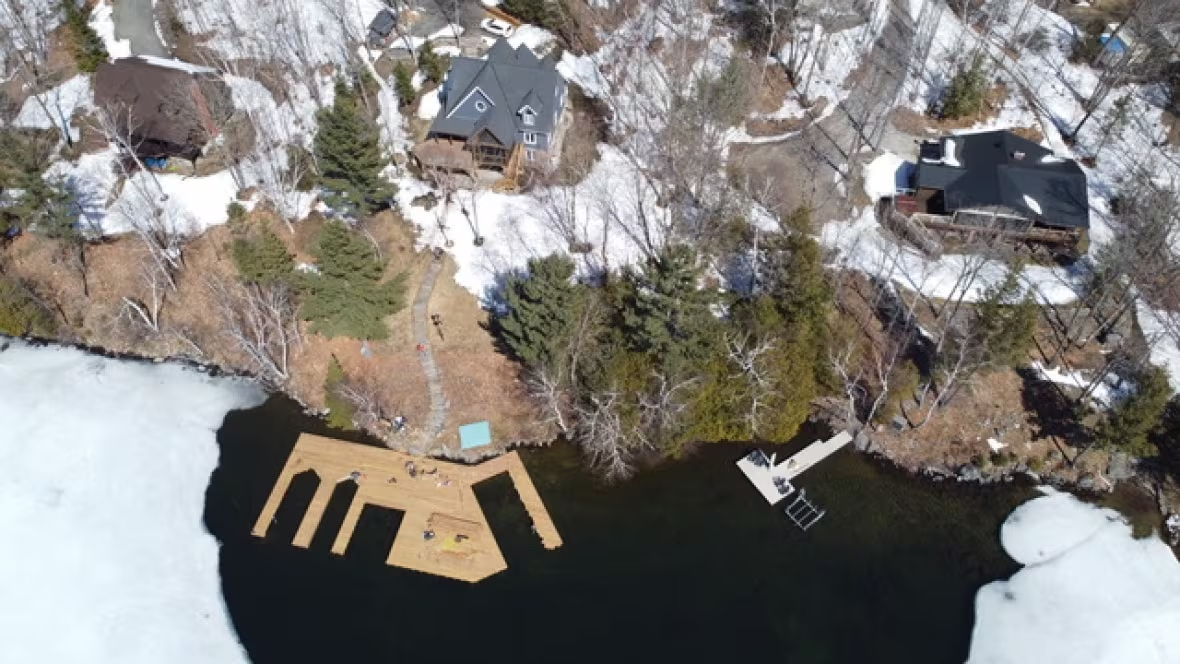 Cottage owners at Three Mile Lake, near Armour, Ontario are up in arms after they discovered that federal aviation regulations trump municipal and provincial regulations when it comes to the registration of water aerodromes and the construction of a float plane dock. Although the federal regulations encourage community consultation, the final word is the federal one.
Using these provisions, cottage owner Bruce Klassen built a 200 square-metre dock to which he plans to moor his floatplane and boats. In a letter to the township's chief building inspector, Klassen's lawyer Matt Hodgson said the "design and dimensions" fall under regulations that are exclusively under federal jurisdiction. "The purpose of this letter is to avoid confrontation with municipal officials and pre-empt any misunderstanding with respect to construction of the dock on our client's lands," wrote Hodgson. He added that Klassen was not required to meet local building requirements nor to obtain a building permit.
The local cottage association has joined with the township council to pressure Transport Canada to 'crack down' on similar mixed-use dock proposals and has passed a resolution accordingly that will be sent to Transport Canada.
The Muskoka area lake already sees considerable float plane traffic and it is the oversized dock that is frustrating the town and neighbours.