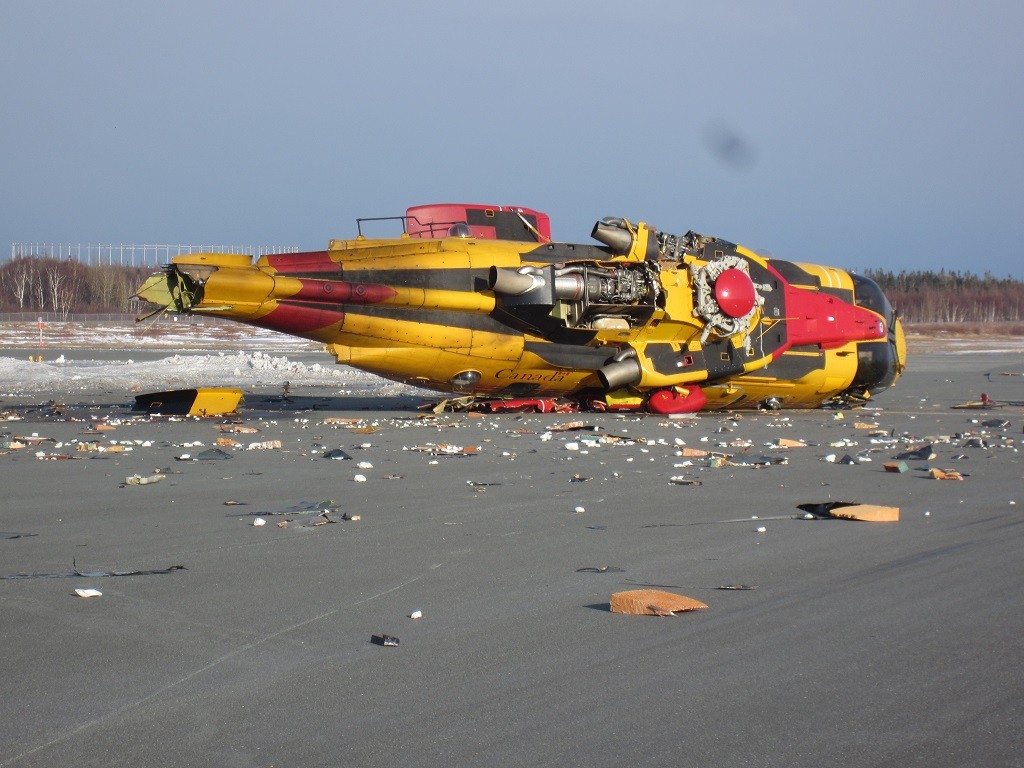 The RCAF has released its report into the crash of a CH149 Cormorant helicopter at Gander airport in Newfoundland on March 10, 2022, which led to the destruction of the aircraft and injury to all six crew members on board, two of them seriously.
The training flight was performing hover work near the intersection of Runways 21 and 31 when the seat of the pilot flying suddenly descended to its lowest position. The pilot had his hand on the collective control, which is normal, especially when in a hover. As the seat descended, so did the pilot's arm and the collective control he was gripping. The pilot reacted immediately, pulling it back up. This caused severe vertical vibration (called "bouncing") of the aircraft. The aircraft proved too difficult to control and the right horizontal stabilizer, the main rotor blades and the right outboard wheel all came into contact with the ground almost at the same time.
The subsequent internal investigation by the RCAF determined that there were non-conforming issues with the seat and its locking mechanism. Inspection procedures have been modified to avoid "false lock" conditions in the future. There was no mention in the press release as to whether the aircraft's manufacturer, AgustaWestland at the time but now known as Leonardo, has modified the seat's design.